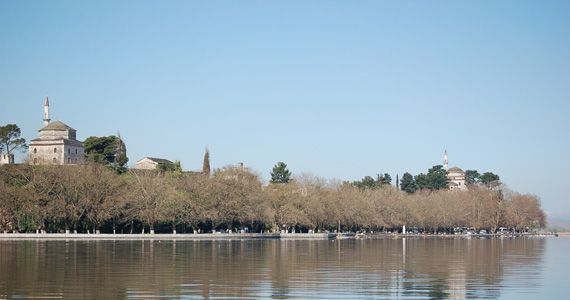 The word "Pamvotis" is Homeric and is derived from the name "pamvotor" or "pamvotir", meaning "the one who feeds everything."
For the Lake there are several written reports. According to Mr. Vassilios Charisis, the name: "… Pamvotis refers to the land, the cattle and the livestock, which are fed from the Lake and consequently from those people are fed. So, the land fairly can be considered as the one who feeds everything", and that "… Pamvotis was the name of the plain of Ioannina, not the lake. So the lake must have been anonymous."
The English traveller William Martin Leake states: "… The "papyria" is a refuge for storks, cormorants and for a large number of wild ducks of different species. Some of these birds are victims of hawks and vultures, nesting in Mitsikeli … " while Kosmas of Thesprotians and Athanasios Psalidas in " Geography of Albania and Epirus", among other, they make specific reference to the fish fauna of the Lake. For example, "… the lake of Ioannina is poor in fish, however of significant importance is a species of small fish called "tzimais", which is present nowhere else and it is so little that a litre can contain 400 of them. It is also known for the eels, which nowhere else can become so big, as each one can weight almost 4 "okades".
Finally, Spyridon Lambros, in his "Neos Hellinomnimon" refers to the "famous" lake's European crayfish.
The city of Ioannina and the activities of its inhabitants (social, economic, cultural) are strictly connected with the lake. On the island live about 10 families of fishermen, living exclusively from fishing, the catches of which cover partially the fish demand in the region. Moreover, the Lake contributes to the development and organization of aquatics sports (rowing races, canoe – kayak, skiing and more).
Many artists, Greeks and foreigners, are inspired by the beauty of the lake resulting in a large agglomeration of cultural heritage in art, poems, pictures and songs.
Finally, it is worth mentioning that Ioannina's traditional folk art was and still is famous and sought after at a national and global scale. Ioannina's silversmiths, coppersmiths and carvers have created over the centuries an authentic tradition. Their folk art is handmade, making them unique and priceless.